Where do you find sea salt caramels coated in chocolate?
Not @DoctorStrongbad
LETTER FROM THE EDITOR:
Welcome back to the Tankman Triweekly, the first newspaper on Newgrounds to post a new issue in 2022. And just in time for Pixel Day, a holiday originally created to promote a Pico fangame stuck in development hell to this day, of which I have NO IDEA that it even exists.
TOP STORY: AUSTRALIA'S IN A BIG SHOCK, POLLIES UNEXPECTEDLY BROADCAST FNF RULE 34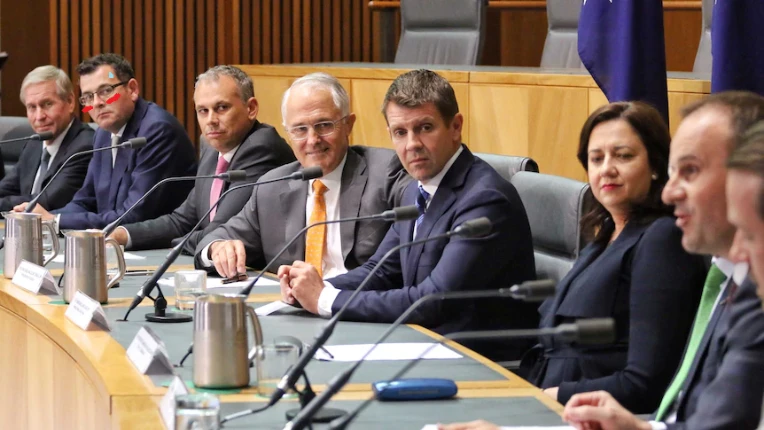 AUSTRALIA: A meeting held at the National Cabinet was briefly interrupted by a Friday Night Funkin' porn video. The submission in question depicts the Girlfriend having intercourse with Pico from Pico's School. The unexpected transmission lasted about two minutes according to every single attendee.
"I had no idea how that even happened. One moment I'm trying to demonstrate how we could reopen all the schools 1 week ahead of schedule, then suddenly I'm looking at a big red c**t. Two minutes later I'm looking at another big red c**t trying to explain to him what we just saw. Right now I think it's breast, I mean breast. Best. I think it's breast that we prioritise development of a new proprietary video conferencing software so we all don't get hacked again!"
Scott Morrison, Prime Minister of Australia
Two days later, it was revealed that the meeting had not been hacked.
FNF STAR LEGALLY CHANGES NAME FOLLOWING RECENT MARRIAGE
It's official! The main protagonist of Friday Night Funkin', has confirmed on Twitter that he had legally changed his name to Boyfriend to Husband, just days after his marriage with Girlfriend.
Husband's marriage was met with controversy, with several people objecting to the marriage:
"I know I lost 20 rap battles to that man in the past five years, but since this is my daughter he's marrying, I'm the one who has to file all the annoying paperwork!"
Daddy Dearest, father of the bride.
"As a fellow musician, you might want to actually pick a normal name. Sounds like the non-deceased version of me. And no it's not 'cuz my face got leaked, Egoraptor hoaxed the whole thing. I was in on it!"
CORPSE, Main antagonist of the Vs Corpse Husband mod.
"If I had known that they were actually going to be named 'Husband' and 'Wife', I wouldn't have rented out my barn for this damn wedding!"
Cleetus McBill Sr.
"Don't look at me. They're serving free Hot Pockets"
Peter Molyneux, successful game designer who ran a successful Kickstarter campaign
"Who said their names were actually Boyfriend and Girlfriend? NOT CANON!"
@ninjamuffin99, successful game designer who ran a successful Kickstarter campaign
YET ANOTHER TALENTED NEWGROUNDS ANIMATOR RESORTS TO LIFE IN BORING GAMING YOUTUBE SCENE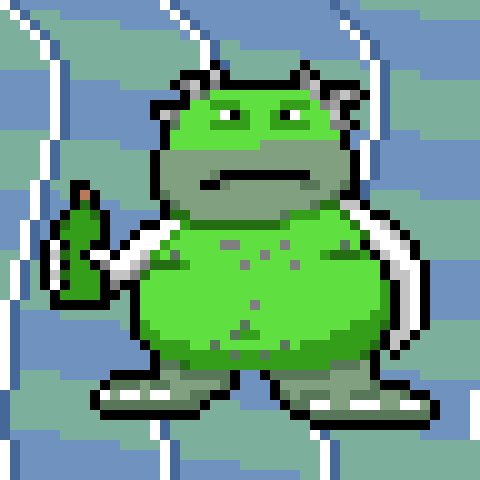 Ten years ago, one Arin Hanson decided to quit Newgrounds and move to gaming, RubberNinja and Oney had also succumbed to a similar fate, though not as drastic.
Today, on Pixel Day, we lose another one. @Anonymous-Frog, who just debuted their gaming video series FLYCOM, a commentary / review channel based around their sentient PC. The first episode covers a game called Jelly's Venture, an official game based around the YouTuber Jelly, which further proves that this frog had sold out to the YouTube algorithm
https://www.youtube.com/channel/UCztS6UYeduI2nikXtv8lBmw
To ensure that they don't stop making animations, we at Tankman Triweekly urge you to not like any videos, not subscribe to FLYCOM, and not to comment on their flies. We hope it struggles to get barely over 12 views!

Do you even know how to poast a URL?
Don't poke the big black bear
Is a terrible Among Us player
Has been 16 years old for 16 years
I literally have no idea what you're up to these days because there's no new issues of @TheTankTribune.
Kidnapped by the Mafia
(DIS)HONORABLE MENTIONS
@moikaloop, @Drawsputin, Gideon Lichfield
CALENDAR:
Feb 3rd:
@Frobama vs @Bacun Boxing Match
Feb 13:
@BalloonShroom's art contest ends.
And yes, this IS a real front-paged contest. Must be @TomFulp's nephew or something.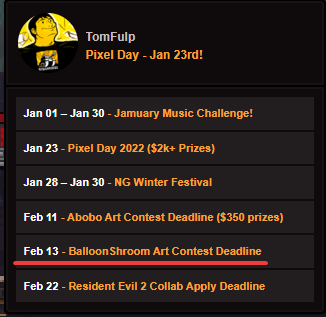 March 4th:
Smiling Friends Art Contest Deadline ($4,000 in prizes)

Today's featured audio comes from @Droid's Jamuary Music Challenge, who conveniently ripped off the Clock Crew's Flash Flood for music:
https://www.newgrounds.com/bbs/topic/1490710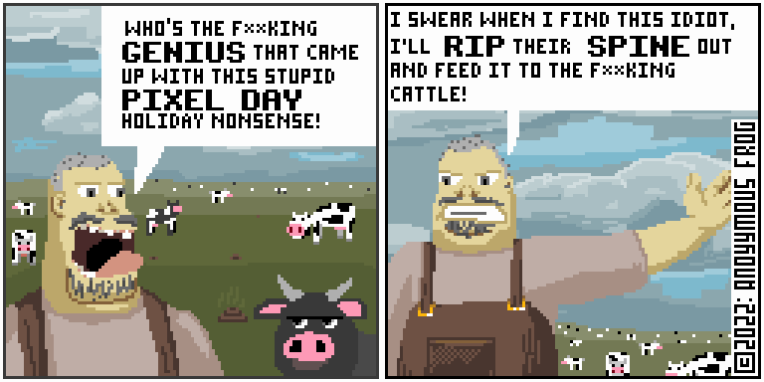 Image credit: Cleetus McBill Sr.
Tankman Triweekly is better than any Tiger Electronics Wrist Game
READ PREVIOUS ISSUES | SUPPORT NEWGROUNDS | FOLLOW ANONYMOUS FROG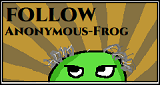 SPECIAL THANKS TO EVERYONE EVEN REMOTELY INTERESTED IN THE TRIWEEKLY!
VIP Section
@ThatJohnnyGuy @IvanAlmighty @TomFulp @Stepford
Everyone Else
@milkypossum @Yomuchan @BrandyBuizel @AkioDaku @LittleMincedLady @Little-Rena @ShaeGuy